Willie is a Butcher . . . . . foremost, a growly, Vowely, moderately adjustable FUZZ box. with the threshold down, you get full, level sustain, (a very long one)until it gets gated to silence. Thold half and over, gates to free running oscillator (pitch adjusted by FREQ knob, witch also acts as a sort of over tone tone, or color).......Thold between 1/8th to 1/4, Gates to A GARGULING, FLIP-FLOPPY MESS, that only is when you are not (PLAYING) . a little fine tuning here, with the right pedal reinforcement, and over all VOLUME, and GAIN,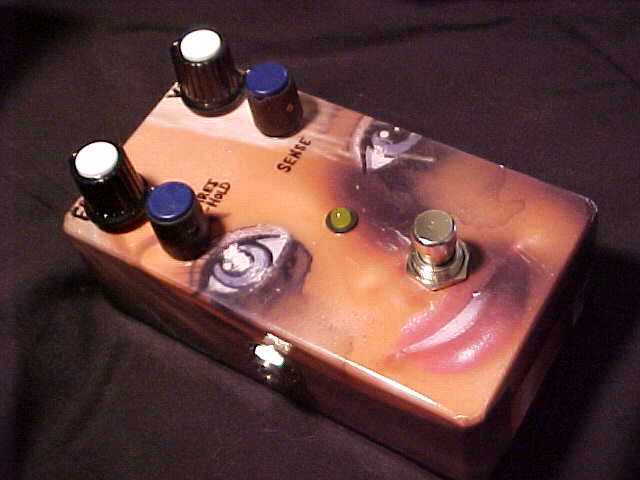 Willie-loop I recorded a loop into the line6 so my hands would be free to twiddle. the gerbling between played notes, is what happens when willie sees no signal, and changes with your knob selection. this was recorded without one of the two clipping options engaged. . . . .

Willie-noise a few chords, then WHAM, (into mr.looper) willie a bit, then willie overMR. Loopered willie, then chords over MRlooper, and out clean. . . . . . . .